This post has been a while in the making, but I finally got around to finishing and getting some photos posted. Now, the story.
JavaOne 2009 was held the first week in June and my good friend
Josh Slack
was able to make it out to the conference after a bit of back and forth. Rather than incur the expense of the hotels in SF, Josh just crashed at my hotel and we had a great time at the conference and hanging out.
About 2 weeks after the conference, I received a package in the mail. When I opened it, imagine my surprise. Here is what I was greeted with: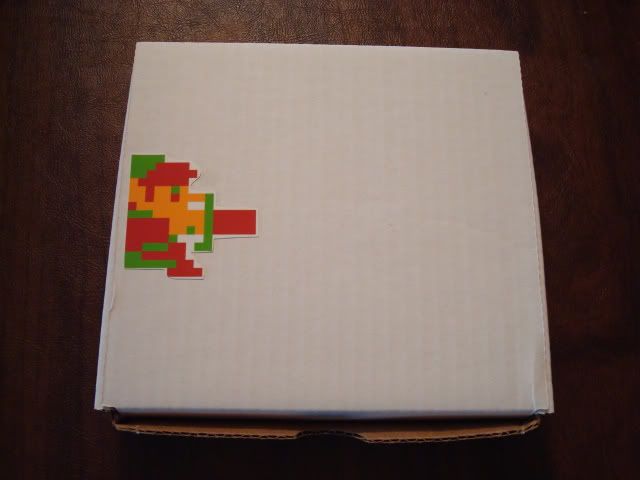 Neat little cardboard box with Link entering from the side. Intriguing....
When I opened the box, there was the most amazing card enclosed:
And out of the wrapper:
A completely handmade card with some of the coolest composition of classic game characters. AWESOME! Now, peep the inside: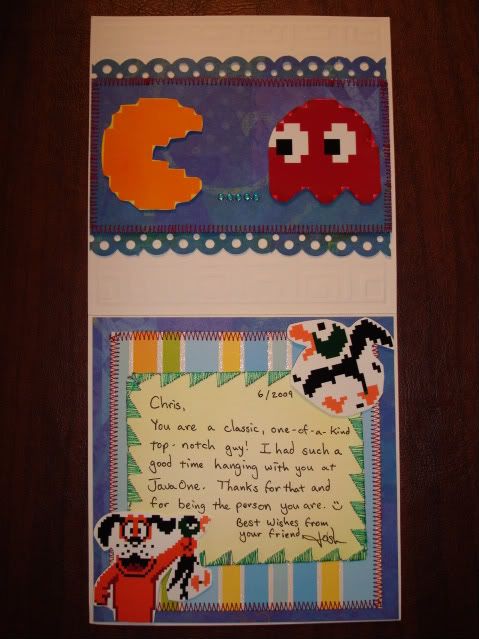 Again, AWESEOME! The detail and time that went into making this card was fantastic. It's one thing to receive a note, e-mail or Hallmark card that anyone can buy, but this was a crafted card just for me. So, where does such a ting come from?
Well, it turns out that Josh's wife Jeni makes custom ordered and handmade cards. If you really want to send out something special, check out her work at
Jeni's Cards
. I gaurantee that the receipient of one of her cards will be just as blown away as I was when receiving mine.
Thanks again Josh and Jeni for the amazingly thoughtful card. It's a keeper!